7th Annual Shaving For Shaymus will be on March 24th at McAuliffe's On the Square dowtown racine 213 6th street.
$15.00 pledge gets a bald head! Please donate on the website if you can't attend!!!
---
Shaving for Shaymus a success
The second annual Shaving for Shaymus event was a great success.
Thank you to JJ McAuliffe for hosting this event. A very special thank-you to the South Eastern Wisconsin Racine Harley Owner Group and their families, who supported and participated in this event. Thanks to the very kind hairdresser and everyone who participated.
With all of your help, the money raised went to a local child fighting cancer.
Next year will be bigger and better; hopefully, we can reach out to more local children fighting this horrible disease.
Valerie Duffeck
Founder, Shaymus Guinn Foundation
Racine
I have pledged to become a member in a very prestigious club, only for the brave of heart and wild of soul. On March 18th, after the Racine St. Patrick's Day Parade, join me at McAuliffe's on the Square, 213 6th Street, Racine, for the 6th Annual "Shaving for Shaymus!" After the ceremonial shaving of my head, I will be an official Bald Bad A$$! Inducting me into this club provides financial support to the Shaymus Guinn Foundation, a local, entirely volunteer run not for profit organization that supports local families battling pediatric cancer.
The Shaymus Guinn Foundation was founded in 2012 in honor of Shaymus Guinn who lost his courageous 4-year battle with cancer. The foundation provides financial and emotional support to local families battling this horrific condition. Shaymus would have been 16 years old on 2/23/2017, so in honor of his birthday and his wishes to help other kids like him, a humble pledge of $15 will help me get into this club, and in turn will help local families in need, in so many ways that many of us are fortunate enough to never have to comprehend…
Special New Year's Message
As the New Year enters, we at the Shaymus Guinn Foundation hope and pray they find a cure for Cancer;
to many beautiful children and families are having to battle this devastating disease.
We want to thank the dedicated volunteers who have helped us in 2016.
Special thanks to JJ McAuliffe for hosting Shaving for Shaymus.
Special thank you to Tim and Lisa Lawrence, and the Racine Harley Chapter who have been there day one for the kids. U.W Whitewater men's soccer team, Timers Liquor Store who have always helped us out with our September fundraiser. I know we are missing someone, but Thank you all our volunteers. We have met some
wonderful kids and families so very brave, going through a battle that is unbelievable. These kids and their families are the Heroes of our foundation. We are pleased to let you know we have helped 10 kids and their families. We have given out $34,776.65 in 2016. Every penny raised and donated goes back, there are no paid volunteers, and all money goes directly to the families. Thank You to everyone associated with the foundation. God Bless and let's pray they beat this and beat this disease soon.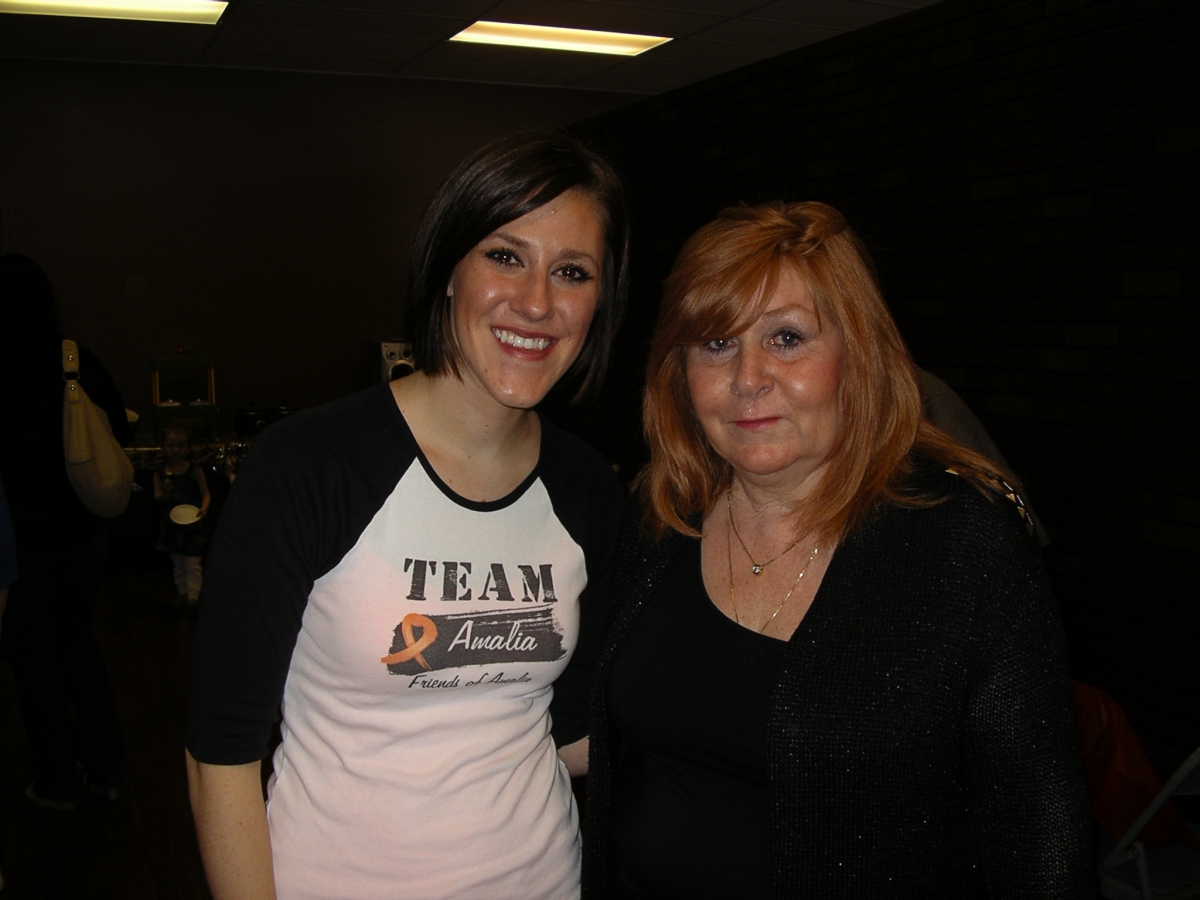 Our Founder and President after presenting a donation to Amalia's mother.